After the implementation of a security system, we offer you the connection to our Alarm Monitoring Station, which provides an efficient response enabled by the work of the different professional groups of the company. If you decide to, we also provide an optional confirmation service via SMS or web mail which will allow you to know when the security system has been connected or disconnected and the precise status of the system at any time. The Alarm Monitoring Station includes the following departments.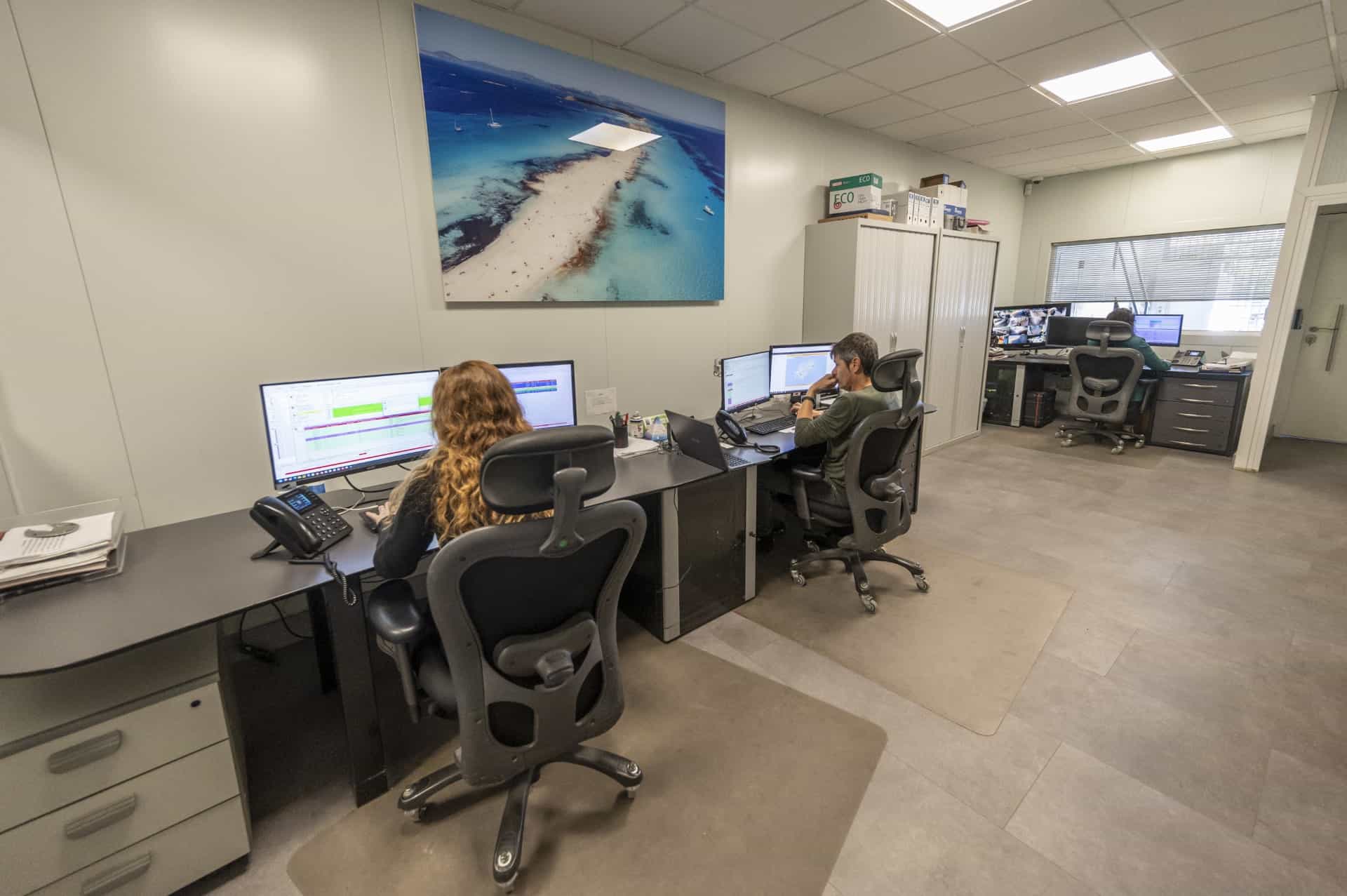 The constant communication between the security system and the Alarm Monitoring Station is permanently supervised by our technicians, providing maximum attention and quick response to any possible alarm event that may occur. Our technician's professionalism is also accompanied with sensitivity in customer attention: our customers can permanently contact our team in our 24h telephone number given any doubt or emergency.
Our technician's professionalism and capacity is permanently enhanced by continuous training, including both general security training and specific technical knowledge regarding the different requirements of our supplier's equipment. Each of our employees is individually engages with our services and, at the same time, we ensure the best results by working together in order to provide you the best attention.
According to the specific Spanish Alarm Monitoring Station legislation, we are responsible for the alarm event response of the security systems connected to our station (optional), as far as these do not specifically correspond to Spanish Security Forces. In order to avoid economical penalites related to false alarm event notification to the police, our security guards can verify each alarm event through on-site personal verification.
By choosing a key custody service, it is possible to ensure a better response when accessing an apartment or local after an alarm event. Our customer keys are safely watched over and managed thanks to our KEY WATCHER and KEY BANK management systems, which do only allow authorised individuals to remove keys from them by introducing the corresponding personal security code.
Contact us through our contact form